YOUR LOCAL AND PROFESSIONAL ROOFING EXPERTS
Call now for a free quote - 01865 920244
Get a free survey and quote!
Call us today and get a free quote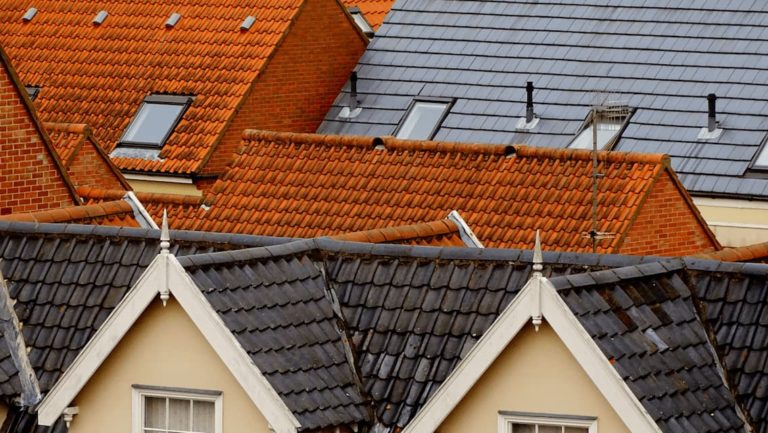 Learn more about our re-roofing and new roof installation services.
Read More »
Best Roofing Company in Oxford
The roof over your head is designed to protect your home and family. It is sturdy, reliable, and built to withstand weather and intruders. Your roof is an important investment, and at JCM Roofers we take that investment seriously. We work with homeowners who want expert craftsmanship, and we deliver!
Areas we Serve in Oxfordshire
Abingdon-on-Thames, Bampton, Banbury, Benson, Bicester, Carterton, Charlbury, Chinnor, Chipping Norton, Deddington, Didcot, Eynsham, Faringdon, Grove, Henley-on-Thames, Kidlington, Thame, Wallingford, Wantage, Watlington, Wheatley, Witney, and Woodstock.
Will I need to pay for a consultation or quote for my proposed roofing work?
No, JCM Roofers will keep things immensely friendly and simple when it comes to an initial visitation regarding your roofing work. Whether you are considering some kind of flat roof upgrade, roof repair, tile replacement, or just need some advice on some sort of renovation, we have you covered. We endeavor to treat every customer with respect and courtesy, so regardless of the size of the job we are happy to provide a no obligation free roofing services price estimate. Contact us for more information.
Are there any hidden costs or extra charges for your roofing services?
Many companies fall down here, and as a result the trust in them can diminish. Many of these businesses will use every trick in the book to manipulate the work for their own financial gain. At JCM Roofers we do our best to guarantee that the quote we give you at the start will be what you pay at the end. We are extremely conscious of building a great reputation, so adding costs at the end would only end up doing us damage in the long run. Obviously unforseen things can happen (more resources used than initially thought, increased labour hours), but we have plenty of experience in the roofing business, so we are experts at getting it right the first time. Besides, most of the time it's negligible and we're happy to make up the difference ourselves.
Do you use any sub-contractors for any of your advertised roofing services?
We pride ourselves on happy customers – this means providing a quality service and keeping our word on punctuality. We also aim to be completely transparent. We do, sometimes use very select, reputable companies to either work alongside JCM Roofers and assist us with medium or large jobs to meet a time schedule or sub-contract the work under our name and guarantee to carry out specialist services. Every single one of our associated sub-contractors used are highly qualified to meet our professional standards and have been working with us for many years already.
Do you specialise in certain areas of roofing work?
We are able to carry out and complete every roof-related service, from a simple tile replace to a full scale roof replacement. We can operate on everything guttering, soffits and fascias, to 3-layer felt systems on an industrial scale. JCM Roofers do not specify an exact roof speciality but promise high quality services across a complete roofing package, from start to finish.
How much does a new roof or roof replacement cost?
This depends on a variety of factors such as size, location, products, complexity, amongst others. For example, re-roofing a semi-detached property with clay tiles could cost anything between £3,000 and £6,000. The best way to go about finding a price is to contact a range of roofing companies as many will give you free quotes. In this way you can find out roughly what it will cost, and then choose which company you like best based on price as well as the other factors. If you like the look of a particular product for your new roof, don't hesitate to contact JCM Roofers to ask for it.
How will I know if my roof has problems?
Roof problems are generally only discovered when leaking or other serious damages have already occurred. The condition of the slates or tiles will determine whether a repair or a replacement is needed. It is good practice to have your roof inspected every 5 years, as this way you will likely be able to avoid the more expensive costs down the line. At JCM Roofers we offer a FREE roof inspection.
Can I do the work myself?
Nowadays there are many things that can be learned from YouTube, but roofing work is not one of them. Professional roofing contractors are trained to safely repair or replace roof systems – it's highly likely that if you try to do the work yourself you will cause more damage than good, or worse, severely injure yourself by falling off or through the roof. We see this too often, so please contact people with experience.